Description
Introduction
IT Service Desk, is a single point of contact from the user with the IT department. The evaluation and measurement of the success of the activities supported by the IT department are: Satisfaction of users of IT services. Thus, to serve users (customers) in the best way is to understand the expectations of the customer; enhance the level of satisfaction, satisfied with the quality of IT services, service attitude, improve the service.
The 'Service Desk and Incident Management' process aims to restore IT Services to their defined Service Levels as quickly as possible The process is also responsible for receiving and processing Service Requests, for assisting users, and for coordinating the Incident Resolution with Specialist Support Groups. Throughout the process, users are informed at regular intervals about their Incidents' status.
The toolkits for IT Service Desk will help improve operational support to better as: recorded support requests, checklist of employees, the standard installation instructions and assess the capacity of IT staff.
Template Toolkits Name
Part-1. ServiceDesk Plan Guide
ITIL-SEV01.Introducing the Service Desk.docx
ITIL-SEV02.Service Desk Metrics Guide.docx
ITIL-SEV03.Service Desk Roles and Resp Guide.docx
Part-2. ServiceDesk Request Ticket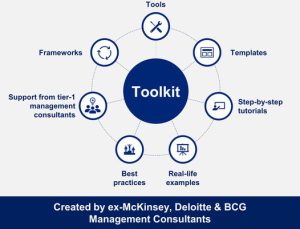 ITIL-SEV01_Form_Helpdesk Trouble Ticket.doc
ITIL-SEV02_Form_IT Request.xls
ITIL-SEV03_Form_Computer Software Request.doc
ITIL-SEV04_Form_E-mail Creation Request.doc
ITIL-SEV05_Form_IT Services Request.doc
ITIL-SEV06_Form_e-Mail Send Out Request.doc
ITIL-SEV07_Form_Internet Access Request.doc
ITIL-SEV08_Form_Remote Access Request.doc
ITIL-SEV09_Form_ IT Programming Request.xls
ITIL-SEV10_Checklist_Software Installing Request.doc
ITIL-SEV11_Form_Folder Right Permission Request.xls
ITIL-SEV12_Form_Password Reset Request.doc
ITIL-SEV13_Form_IP Address Request.doc
ITIL-SEV14_Form_Call Access Request.doc
ITIL-SEV15_Form_Mailbox Quota Increase Request.doc
ITIL-SEV16_Flowchart_Model for Generic Request.doc
ITIL-SEV17_Form_Programming Request Monitoring.xls
ITIL-SEV18_Form_Programming Request Profile.xls
ITIL-SEV19_Form_Third-Party Access Request.doc
Part-3. ServiceDesk Operation Forms & Checklist
ITIL-SEV01_Form_New Employee Preparation.doc
ITIL-SEV02_Form_Welcome Letter IT Department.doc
ITIL-SEV03_Checklist_ServiceDesk Management.xls
ITIL-SEV04_Checklist_Scan Virus_Spyware.doc
ITIL-SEV04_Form_Ink Cartrid List Spare.xls
ITIL-SEV05_Checklist_Email Before Pressing Send IT ServiceDesk.doc
ITIL-SEV05_Checklist_Incident Response and Handling Procedures.xls
ITIL-SEV06_Checklist_Software Using.doc
ITIL-SEV07_Checklist_Software Standard Installation.xls
ITIL-SEV08_Form_Virus Infected Monitoring.xls
ITIL-SEV09_Checklist_Setting Up a Printer Server.doc
ITIL-SEV10_Score_IT Services Objective.xls
ITIL-SEV11_SOP_Helpdesk and Problem Resolution.pdf
Part-4. ServiceDesk Procedure and Flowchart
ITIL-SEV01_ServiceDesk Severity Definition.xls
ITIL-SEV02_Sample_IT Problem Severity Definitions.doc
ITIL-SEV03_IT Support Escalation Process.xls
ITIL-SEV04_Flowchart_Model for Generic Request.doc
ITIL-SEV05_Flowchart_Model for Changing Rights.doc
ITIL-SEV06_Flowchart_Model for Procurement of Items.doc
ITIL-SEV07_Flowchart_Model to Access to a Service.doc
ITIL-SEV08_Flowchart_ServiceDesk Request.xls
ITIL-SEV09_Flowchart_Incident Management.xls
ITIL-SEV10_Flowchart_Problem Management.xls
ITIL-SEV11_Flowchart_ServiceDesk Data Summary.vsd
ITIL-SEV12_ServiceDesk Standard Operating Procedure.doc
Part-5. Customer Satisfaction Survey
ITIL-SEV01_Sample_Internal Customer Satisfaction Survey.xls
ITIL-SEV02_Form_User Questionnaire About Printer.doc
ITIL-SEV03_Form_User Satisfaction Survey About Printer.xls
Part-6. KnowledgeBase and Known Errors
ITIL-SEV01_Step-By-step Guide Templates.docx
ITIL-SEV02_Troubleshooting Template.docx
ITIL-SEV03_FAQ Template.docx
ITIL-SEV04_Tutorial Template.docx
ITIL-SEV05_Hardware Workaround & Known Error.xls
ITIL-SEV06_Network Workaround & Known Error.xls
ITIL-SEV07_Software Workaround & Known Error.xls
ITIL-SEV08_Helpdesk Work List and Action (KB).xls
Part-7. User Guide and Training Plan
ITIL-SEV01_Guidance_Helpdesk User Guide.doc
ITIL-SEV02_Form_Training Outline.doc
ITIL-SEV03_Form_New Employee Computer Skills.doc
ITIL-SEV04_Form_Software Skills Evaluation of Users.doc
Part-8. ServiceDesk Policy and Rule
ITIL-SEV01_Personal Desktop Standard Configuration Rule.doc
ITIL-SEV02_Incident Response Policy.doc
ITIL-SEV03_Policy & Procedures Help Desk Service Level Agreement (SLA).doc
Part-9. ServiceDesk Reports & KPIs
ITIL-SEV01_Form_Problem Event Report Weekly.xls
ITIL-SEV02_Form_Incident Report.doc
ITIL-SEV03_Form_IT Security Report.xls
ITIL-SEV04_IT Service Dashboard.xls
ITIL-SEV05_Guide_SevenKPIs of ServiceDesk.doc
ITIL-SEV06_IT ServiceDesk SLA Report.xls
ITIL-SEV07_Template_Root Cause Analysis Report.xlsx
Part-10. Use For ServiceDesk Agent
ITIL-SEV01_Form_Employee Exit.doc
ITIL-SEV02_Guidance_Welcome to IT Department.doc
ITIL-SEV03_Form_IT Virtual Support.doc
ITIL-SEV04_Guidance_Construct IT Announcement to User.doc
ITIL-SEV05_Form_Communication Rule For IT Incidents.xls
ITIL-SEV06_Service Desk Assessment.xls
ITIL-SEV07_Helpdesk Support Procedure.doc