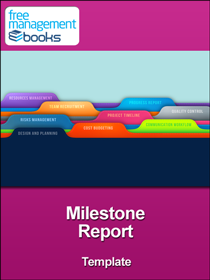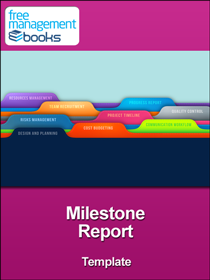 Milestone Report Template
This milestone report template provides you with an outlined design that you can use to show all interested parties how your project is progressing.
Regular report on how milestones are being achieved is an essential part of any project. The regularity and circulation of such reports will be detailed within your project's communications plan. This ensures that the correct individuals are key abreast of how well the project is progressing in accordance with the project plan.
You also need to describe the frequency, nature and content of the reports you expect from the project team members that will form the basis of your milestone report. The may mean that any service levels you agree with third party suppliers and contractors will have detailed reporting requirements as an essential output.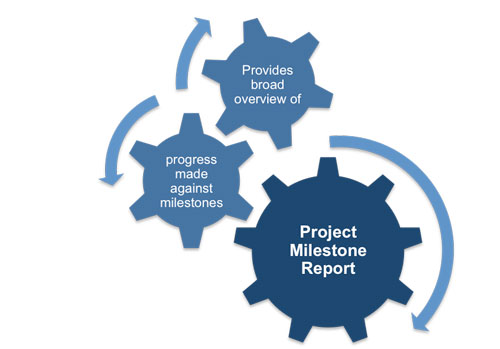 Our free template for a milestone report provides you with a working document that could form the basis of your own specific report. Its role within your project communications is to ensure that all necessary and interested parties are kept up to date on how your project is progressing. This report is intended to provide a broad picture of your project progression and is not designed to provide all the progress details on an individual WBS Id.
This overview report on the progress of your projects milestones provides you and the rest of the core project team with a quick and easy way to identify, which work packages are slipping from the approved schedule. The milestones are related to a phase within your project and each WBS Id is accompanied by a description of its deliverable so that any one reading the report has all the necessary information to hand when making decisions about those Id's that are off plan or schedule.
This will quickly highlight those deliverables that need addressing and provide an indication of how urgently action is required, and where, so that your project continues to develop according to plan.