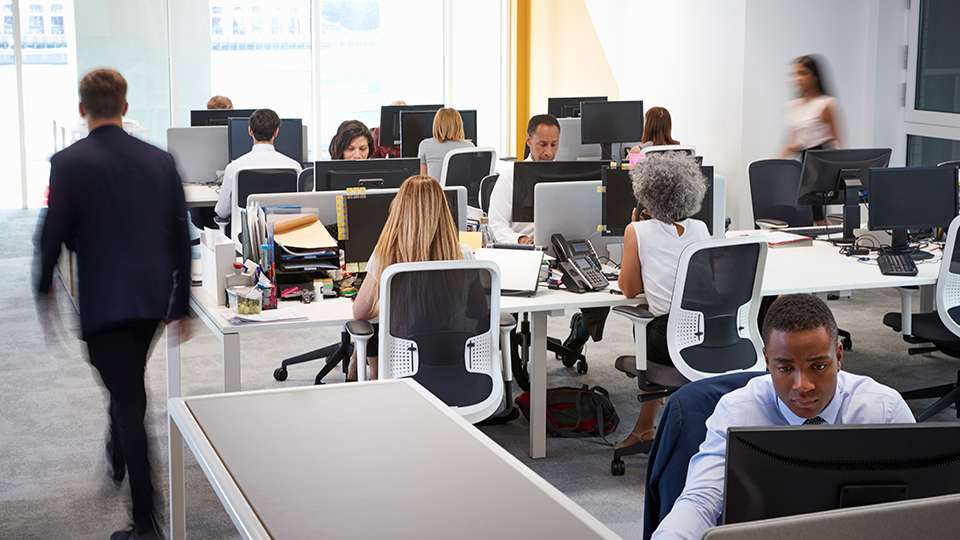 Over the last eighteen months, managers have had to navigate how to set up their teams for success in a virtual world. However, as workers begin to return to the office en-masse this month, managers now face a new challenge: flipping life as we now know it on its head and creating an office environment that employees actually want to go back to.
According to a recent survey we commissioned among 2,000 UK office workers, 30 per cent say that they are expected to be in the office full time, with 76 per cent saying they are expected to be in the office two or more days a week. And it's clear that the new guidelines are making workers feel a little under pressure, with over a quarter (27 per cent) feeling apprehensive about the transition back towards a more traditional day at the office.
The good news for employers and managers is that although there is a small sense of anxiety around the returning, overall workers are largely positive. When asked about their feelings about coming back in, workers listed 'happy' (26 per cent) and 'excited' (22 per cent) among the top emotions – showing that there's a good foundation in place for managers to build on.
Identifying some of the key pain points for returning office workers can help managers understand which areas to focus on in order to secure a positive transition period. Here are my three top tips.
Keep an open dialogue with your employees
If not already in place, business leaders must quickly and efficiently outline guidance on how much, or how little, they expect their workers to be in the office. There should also be guidance on office etiquette as different employees will have different comfort levels with things like social distancing measures or even socialising outside of work.
Our research shows that although most organisations have offered guidance, there is an information vacuum among employees, with just over half (51 per cent) saying that they 'fully understand' the guidance issued. There is also some confusion on where workers can turn for advice and clarification, with a further 14 per cent saying that they don't feel comfortable asking their employer questions about the policy.
What managers can take away from this is that it shouldn't just be a 'one-and-done' communication with employees. As we all adjust to our new, 'old' working arrangements, maintaining an open and constructive dialogue with employees is essential for maintaining staff morale, productivity and wellbeing.
Accept productivity may take a dip in the short term
It's inevitable that the change in routine could cause a dip in productivity for some employees in the first few weeks of the office return. When asked how they feel about coming in on a more frequent basis, one in five UK workers are concerned that it will lead to distractions, meaning they get less work done. Some early returners have even wasted almost an hour (56 minutes) preparing and getting themselves set up at the office – from trying to use new tech to navigating hybrid meetings.
Just as the overnight change to working from home caused productivity challenges, so too will the return to office. Managers and business leaders can look to mitigate this in several ways. From providing extra IT support in the first few weeks back, to providing access to breakout areas for in-person collaboration to minimise distractions.
Give employees the ability to flex their working hours
Flexible working is on everyone's mind, with 27 per cent of workers saying they are concerned that returning to the office will mean they have less time for themselves, with one in five (19 per cent) worried about spending less time with their loved ones.
As we all return, employers should think long and hard about how their policies will impact them when it comes to attracting new talent as this has become a key competitive advantage in the market. In fact, over a fifth (21 per cent) of workers say that they will never work for a company that doesn't embrace flexible working. As well as impacting your talent pipeline, not providing the right options for your people could lead to demotivation and lower productivity levels.
Ultimately, as a business leader and a manager, the best thing you can do in the coming weeks is to accept that this was never going to be an easy transition, for yourself as well as your employees. By keeping your door open, and having an open mind to your employees' concerns, you will be able to foster trust and confidence in your teams that will set you all up for success in the months ahead.